Aquarium Air Pumps
The OASE OxyMax Air Pumps can be used to provide an ample supply of air within the fish tank to ensure a constant flow of oxygenated water within the fresh water or marine environment. The OxyMax 100 features one adjustable air outlet for smaller tanks whereas the OxyMax 200 & 400 models feature two adjustable ports and the innovative air diffusers can be mounted to the aquarium glass or back wall.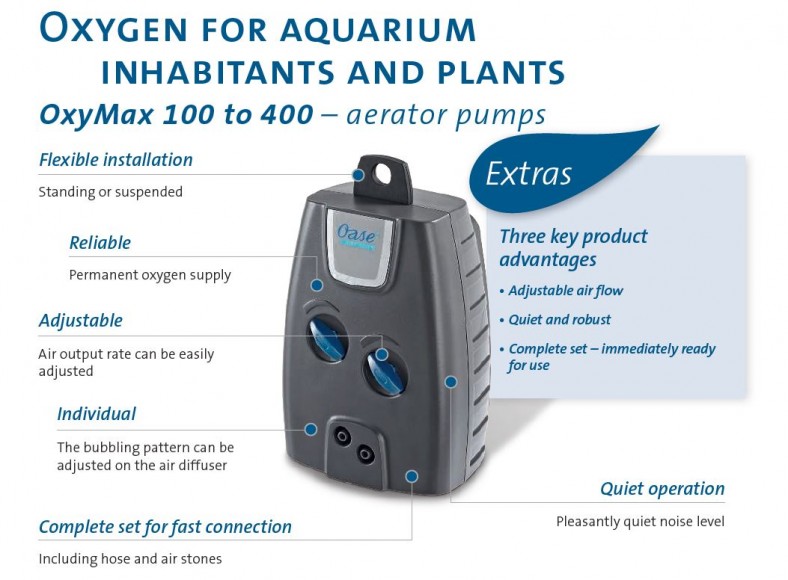 - Each air diffuser can be adjusted to alter the bubbling pattern.
- All OASE OxyMax aquarium aerators carry a full 3 year guarantee.
- Air flow rates from 100-360 Litres/Hour.