FiltoClear Pond Filters
The OASE Filtoclear is the market-leading pressurised pond filter with integral ultraviolet clarifier for effective mechanical & biological filtration of ornamental, goldfish or Koi ponds. These pressurised filtration systems will lift the cleansed water to a raised watercourse and feature easy-clean technology. Filtoclear come as Filter/UVC only or as a Set complete with OASE Aquamax Eco Premium pump. Scroll down the page to view our Filtoclear comparison chart.
Choosing the most suitable FiltoClear for your pond.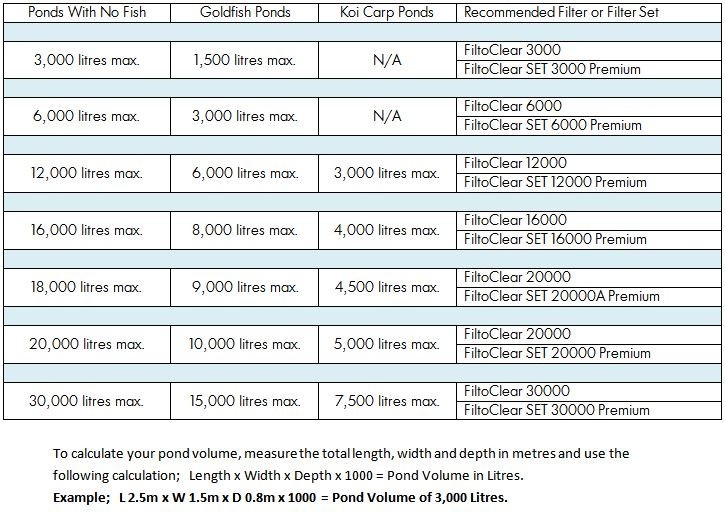 FiltoClear Replacement Foams & UV Bulbs