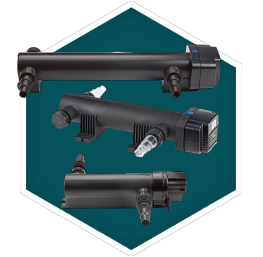 OASE Vitronic Ultraviolet Clarifiers
The OASE Vitronic Ultraviolet Clarifiers are an efficient, compact range of quality inline pond UVCs for use of ponds up to 60,000 litres. The Vitronic UVCs are excellent for in-line connection between a pump and pond filter or to boost an existing Clarifier and are supplied with hosetails for simple connection to flexible pond hoses. The Oase Vitronic is an ideal, entry level UVC. The New Vitronic 18w, 24w & 36w UVCs have been upgraded to also fit directly to the BioSmart 30000 Pond Filter Box. See below for Vitronic comparison chart.
Choosing the right Vitronic UVC for your pond.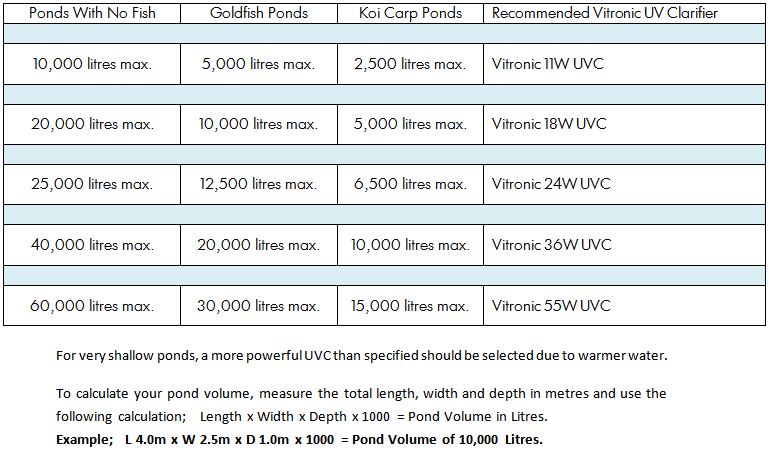 Vitronic Replacement UV Bulbs & Quartz Sleeves