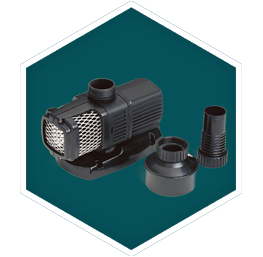 Aquamax Gravity Eco Filter Pumps
OASE Aquamax Gravity Eco pumps are designed for high flow, low lift installations such as swim ponds and gravity fed pond filters with bottom drain feed. The range consists of 3 models producing flow rates up to 18,000 litres per hour, with minimal running costs due to 'eco' motors and low vertical lift. Ideal for use on modular filtration systems such as the OASE Proficlear Premium. See below for comparison chart and performance data.
All Aquamax Eco pumps include patented Oase energy efficient motors with unbeatably low running costs.
AquaMax Gravity Eco - Key Performance Data
Performance Curve Chart