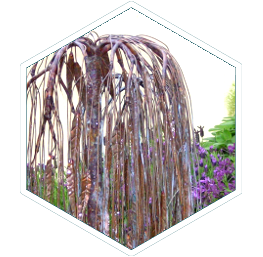 Copper Water Features
Copper cascades and water sculptures can be installed in a pond or fitted to a water reservoir in the garden or patio to provide a highly attractive, soothing water feature. The Copper Weeping Willow sculptures are hand crafted and water gently cascades from each individual leaf on each branch, creating the gentle sound of summer rain. The Copper Willow Tree can be mounted in a pond (without fish) to add a stunning yet delicate water display. All Copper Water Features are supplied with pump and 10 metres of cable.
PLEASE NOTE: Copper water features are NOT suitable for installation in fish stocked ponds, as trace levels of copper can leach into the water and could be potentially lethal to pond fish.