Cascade T nozzles are water level dependent. This means these require a constant and stable water level in order to operate effectively. Water level should not be allowed to rise above the top of the nozzle, neither can it be allowed to drop below the air intake component. The image below shows acceptable margins for water level fluctuation with approximate minimum/maximum operating levels. Low water level will result in a cleaner higher jet of water and high water level will produce a lower and wider spray. A water level within the suggested margin will effect the proper cascade effect.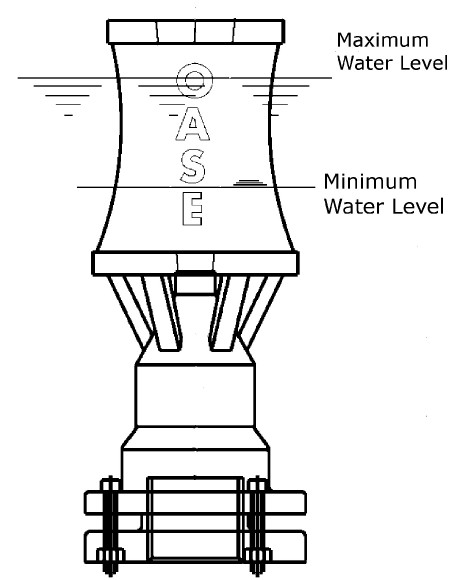 The bases of all Cascade T nozzles feature female threaded inlets for screwing onto fountain pumps or associated pipework. These bases also allow for 360º adjustment, with the head able to be angled up to 5º off vertical. Bolts are used to lock the head in a fixed position once the angle has been set.
Recently viewed products...