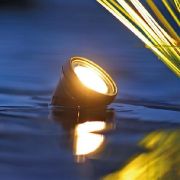 Now In Stock: The OASE Lunaqua Classic LED Spotlights provide warm white illumination and can be used both underwater and above ground.
Consuming a meagre 1 watt per spotlight, the Class A energy efficient 12V spotlight produces 31 lumens and are perfect for highlighting pond plants, bushes or interesting garden elements and water features.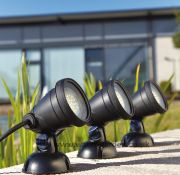 The Lunaqua Classic LEDs are available as single spotlights or as a packaged set of 3 with Weatherproof Transformer. Each light is supplied with 5 metres of cable.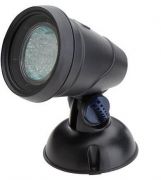 Water Garden also provide 'Plug & Play' lighting options with the Classic LED, allowing cables to be extended over far greater distances and allowing a large number of spotlights to be connected via a single weatherproof 230 Volt Transformer.
The Lunaqua Classic offers superb build quality, matched with a 2 Year OASE Guarantee for added piece of mind.
Click on the images to view more details on the Lunaqua Classic LED Pond & Garden Lights.