Our new Outdoor LED Floodlights produce brilliant illumination over wide outdoor areas. These products are ideal for up lighting tall trees and buildings or down lighting outdoor areas such as doorways, gardens and patios from a higher installation point. These innovative new floodlights offer all of the performance benefits of a high power halogen floodlight, whilst utilising all of the energy efficiency and convenience of modern LED technology.
We have introduced 2 new floodlights to the p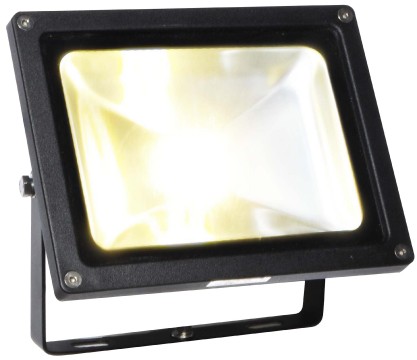 lug & play lighting range, a 15 watt model and a more powerful 30 watt model. These emit a warm white (3000K) glow and produce light output of 786 and 1497 lumens respectively. Both versions are fixed to a bracket which allows the directional aim of the floodlight to be adjusted. These products supplied with screw fittings which allow the floodlight bracket to be secured to a hard surface. For soft ground installation, a ground spike is also provided.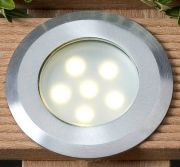 Also new to the plug & play range are our 3 LED and 6 LED deck lights. These handsome LED lights are perfect for recessed lighting on wooden decking, steps and patios. Both new lights feature a 316 stainless steel circular cover ring and come supplied with 2 glass lens options, clear and frosted. These light fixtures are fully waterproof down to 0.5 metres water depth and are therefore perfect for year round outdoor installation and submersed use in shallow water rills and water features.
All of these new products are fully compatible with the plug & play concept range of 12 volt transformers, cables and control options.