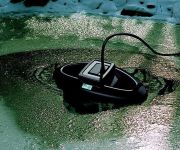 The harsher weather experienced in the winter can create problems if the pond water surface is allowed to completely freeze over. Toxic gasses which are created by the decomposition of waste at the base of the pond are prevented from escaping, which can be harmful to fish and other pond inhabitants.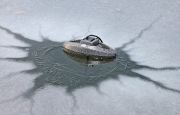 It's not necessary to heat the entire pond itself nor is it necessary to completely eliminate ice from the surface. However, by creating an ice free pocket on the pond surface, gasses can freely escape.
OASE have developed the new IceFree Thermo, which is a floating pond heater designed to locally warm the surrounding water in an energy efficient manner. The IceFree 330 model also features an integrated frost monitor which activates the heater element only in potentially freezing conditions.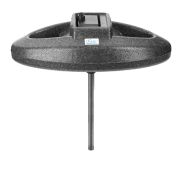 Read more on Pond Ice Preventors here.