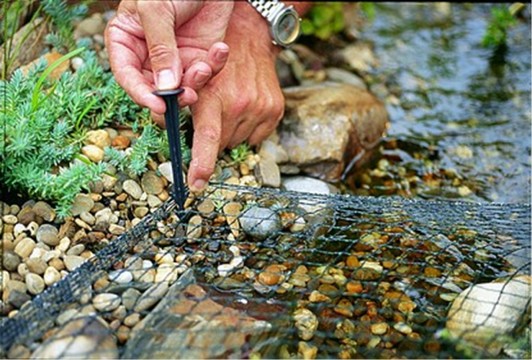 OASE Pond Cover Nets are our product of the week and are ideal for preventing Autumn leaves from entering and sinking into the pond, which can cause water quality issues as the leaves decay.
Available in 3 sizes (3mx4m, 4mx8m & 6mx10m), the nets can be stretched and manipulated to cover more complicated pond shapes. All nets are supplied with securing stakes.
All OASE Pond Cover Nets are now 20% OFF for a limited time!