Pond Jet Eco Pump Performance Curve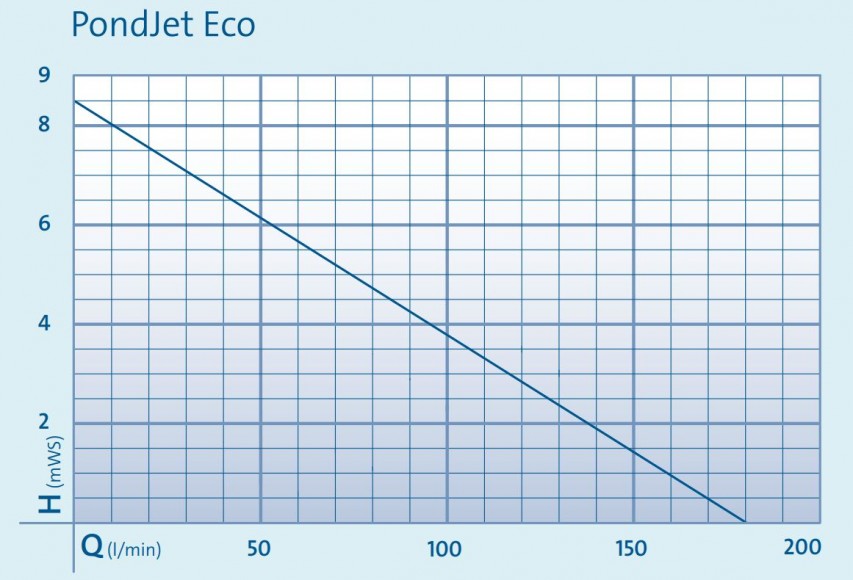 Pond Jet Eco Functionality
The Pump is fitted with a toggle switch that will allow the user to select either the full 3m high, 3m diameter fountain display or the alternating pre-set program which causes the water display to rise and fall, creating a dynamic pattern. The dancing display will also save on running power consumption compared to the predecessor model's (Pond Jet Classic) fixed water display, consuming 60% less power (an average of 105 watts saving).
Note: The PondJet Eco can also be used with the optional FM Master 3 Remote Controller if desired, allowing control of the fountain display height at a range of up to 80 metres away. The Eco Pump toggle switch will need to be set in the off position to allow electronic adjustment via the FM Master 3.
Recently viewed products...