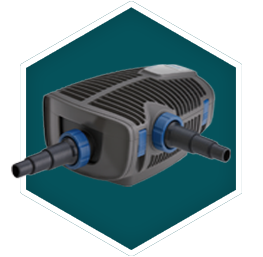 Aquamax Eco Premium & Twin Filter Pumps
OASE AquaMax Eco Premium & Twin filter pump ranges incorporate cutting edge technology, achieving ultra-efficient performance with very low energy consumption. AquaMax Eco Premium and Twin pumps feature a secondary inlet for connection to a surface skimmer or satellite strainer. See below for comparison chart and performance data.
Premium models 12000, 16000 & 20000 feature automatic, temperature controlled flow facility.
Twin models 20000 & 30000 feature powerful, dual speed controlled pumps with remote control.
These models deliver flow rates up to 27000 litres per hour and vertical lift up to 5.4 metres.
AquaMax Eco Premium & Eco Twin - Key Performance Data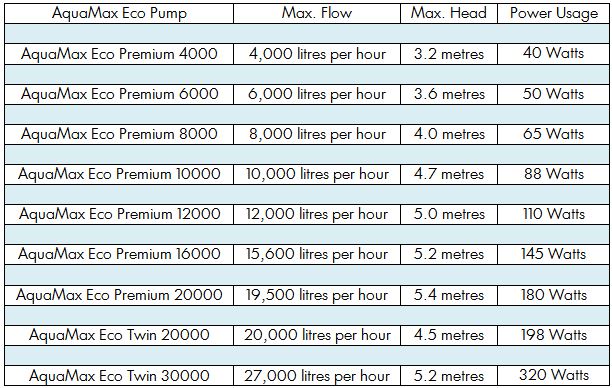 AquaMax Eco Premium & Eco Twin Performance Charts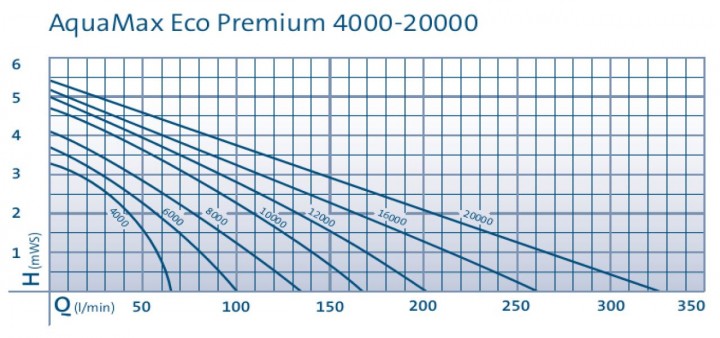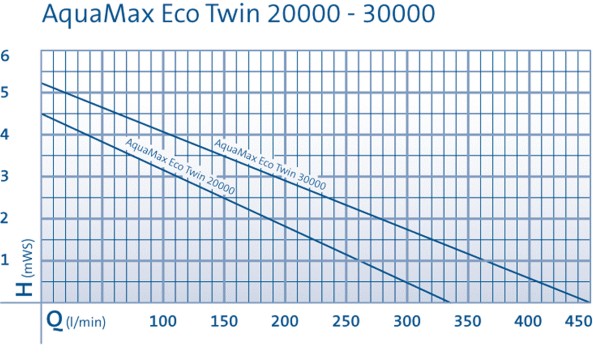 Aquamax Premium and Twin Pond Filter and Watercourse pumps from OASE
The Aquamax Eco Premium and Eco Twin are the latest in a long line of superb pond filter and watercourse pumps from OASE. With the very latest in energy efficient motors, new impeller and volute design, these models save more on running costs than any of their competitors, whilst still delivering exceptional performance.
• The Aquamax Twin includes remote on/off and speed control of twin motors.
• Course debris handling capacity of 10mm for Aquamax Premium 4000 – 10000 and 11mm for Aquamax Premium 12000 - 20000 and Aquamax Twin.
• Flow through the secondary inlet can be mechanically adjusted on the Aquamax Premium and electronically adjusted on the Aquamax Twin.
• Environmental Function Control (EFC by OASE) protects against dry running and blockages.
• Unique, patented frost protection ensures these units will not be damaged by temperatures down to -20°C.
New - the Aquamax ECO Premium 20000 offers greater flow rates (up to 19,500 litres per hour) and greater vertical lift capability (up to 5.4 metres head), making this ideal for pumping to larger filter systems or for use on more demanding water displays, cascades and streams.