Our new ponds kits aim to simplify the selection process when it comes to purchasing equipment to create a new garden pond.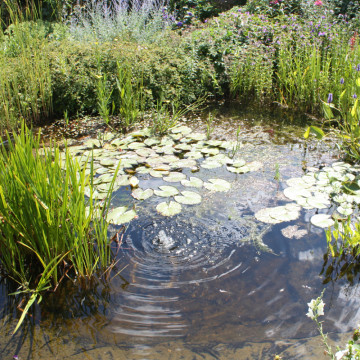 These pond kits are ideal for the first time pond keeper and consist of a high quality EPDM pond liner with puncture resistant underlay, and a pond filter with integrated UV light to keep the pond water clear and the pond residents healthy.
We have specified 4 different sizes of pond, 2m x 2m ponds, 2m x 3m ponds, 2m x 4m ponds and 3m x 3m ponds, and have selected our pond kit components to meet the requirements of these pond sizes. We have also made filtration allowances for the type of pond being constructed, be it a simple wildlife pond without any fish being introduced, a regular Goldfish pond, or a pond containing Koi Carp. These pond kits are best suited to ground level soil excavated ponds.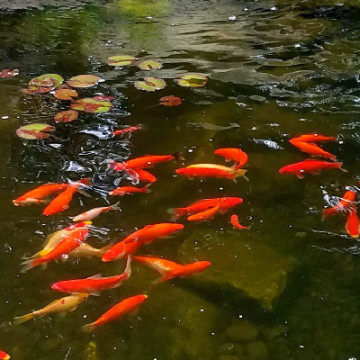 On each of our 'Pond Kits', you will find recommended hole excavation measurements, including the maximum hole depth, to ensure that the supplied EPDM Pond Liner fits well and is neither too large, nor too small. The excavation guide also ensures that the volume of water in the pond is limited to the capability of supplied the pond filter and UV clarifier. Our packaged Pond Kits will create ponds ranging from 3,000 litres, to 6,750 litres.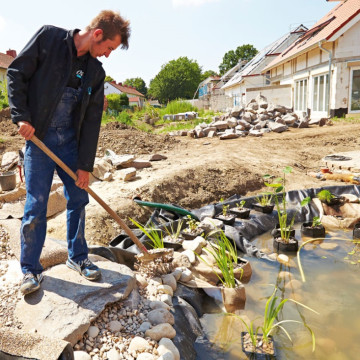 To install a pond kit, excavate a hole in the soil, not exceeding the dimensions suggested. This can be a simple bowl shaped excavation, or a stepped pond with a shallower marginal shelf. Remove any noticeably sharp objects from the surface of the soil and then lay the Protective Underlay down in strips, with each strip overlapping the next by a few inches. Be sure to cover the entire pond bed with underlay, leaving some excess on the banks too. Next, lay the EPDM liner down over the underlay and gently feel it into the contours of the pond. Loosely weight the excess liner around the pond perimeter to prevent the liner from moving too much and begin to fill with water. Once filled to the required water level, you can then finish the pond perimeter with your choice of aggregate placed on top of the perimeter liner, and then trim away any excess liner and underlay if necessary. Once the pond is full of water, you can then install the pond UV filter. In the case of a fish pond, we recommend that the filter is left running for a few weeks prior to introducing fish. Planting aquatic plants is also good to control nutrients and provide cover for fish and wildlife.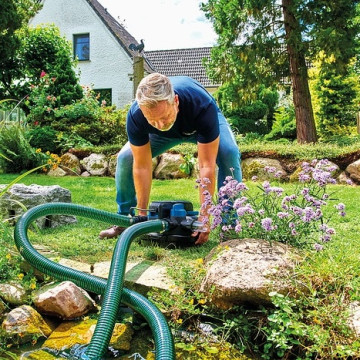 When specifying the pond filtration, we considered the most flexible and discreet pond filters, so that the filter could be adaptable to the particular installation. We therefore decided to use submersible OASE Filtral UVC pond filters with our Wildlife Pond Kits and smaller Goldfish Pond Kits, as these can simply be placed directly into the pond with no pipework required. For the larger Goldfish Pond Kits and Koi Pond Kits, we elected to use OASE FiltoClear Pressurised Filters with energy efficient AquaMax Eco Premium Pumps, rather than flow-through 'box' filters, which can be difficult to disguise. Pressure filters can be partially buried and it does not matter whether these are uphill or downhill of the pond. Pond Kits with pressure filters also come supplied with 10 metres of Flexible Hose to connect the submersible AquaMax pump to the FiltoClear pond filter, and return the filtered water back to the pond.
Click here to see our complete range of Pond Kits.
For pond sizes not catered for, please Contact Us for advice.