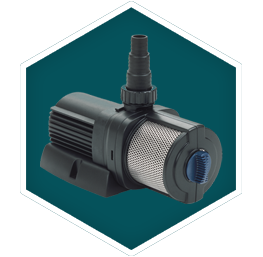 Aquarius Universal Water Feature Pumps
The Oase Aquarius Universal are a range of versatile multi-purpose, clean water pumps. These high-end water pumps are ideal for supplying pond fountains, waterfalls, streams and water features. The range consists of 14 models with flow rates ranging from 430 to 40,000 litres per hour, and vertical lift from 0.75 to 11 metres. See below for comparison chart and performance data.
Aquarius Universal - Key Performance Figures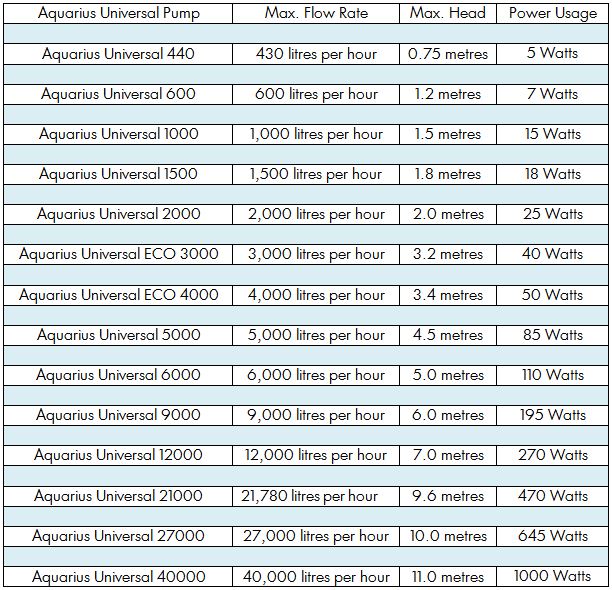 Aquarius Universal - Performance Curve Charts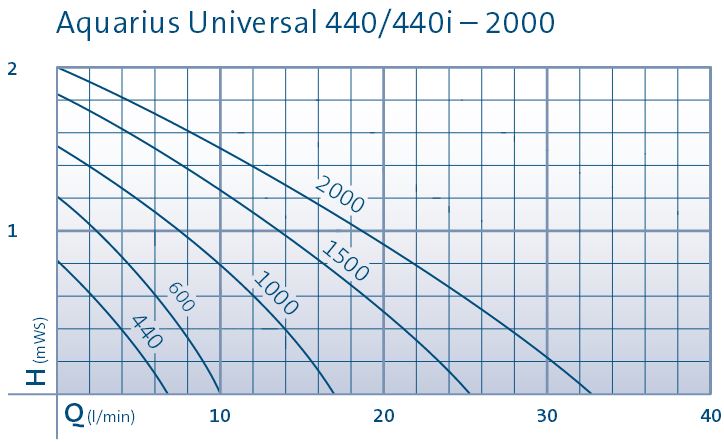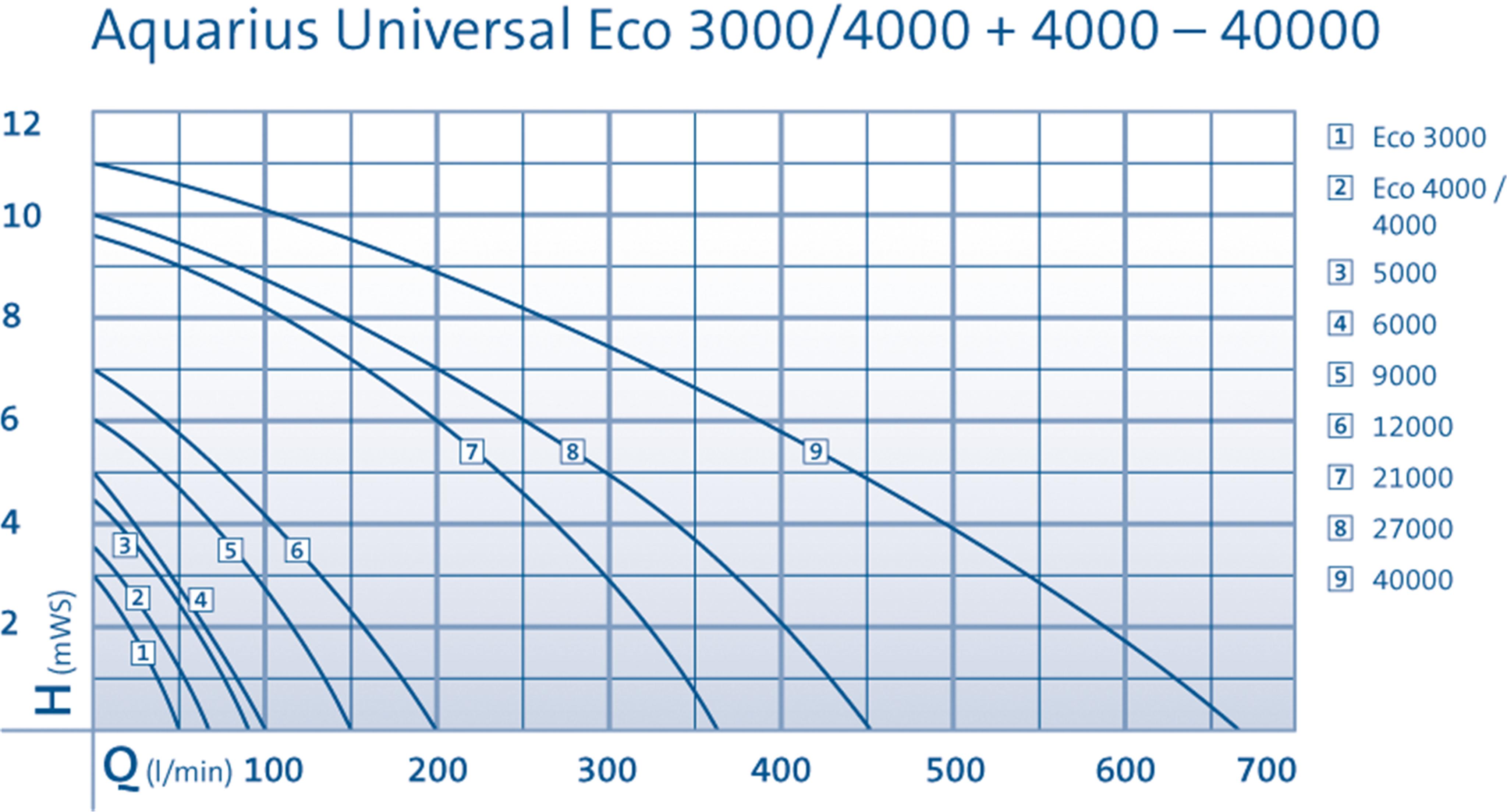 OASE Aquarius Universal Pond Fountain & Water Feature Pumps
• The Aquarius Universal 440 - 12000 range (formerly known as Neptun) have been specifically designed for use with statuary (e.g. drilled rock) fountains or decorative water features in the garden pond, patio or indoors.
• The 400 - 2000 models are particularly suited to small indoor or outdoor fountains and water features, due to their minimal space requirements. These also feature integrated flow regulators.
• Models 600 - 12000 can be operated submerged or dry mounted (with a flooded suction). Aquarius Universal 5000 - 12000 also feature asynchronous motor technology, meaning that the motor speed and resultant flow output can be electronically controlled via the optional Oase FM Master 3 remote controller. These models also feature manual flow adjusters.
• Aquarius Universal 3000 - 40000 feature new frost proofing technology, allowing you to leave the pump directly in the pond or water feature during the winter period.
• The more powerful Oase Aquarius Universal 21000 - 40000 range (formerly known as Profinaut) make commercial fountain pump technology available for large garden ponds and features. These well-built units achieve excellent stability and manoeuvrability with a convenient carrying handle aligned to the pump's centre of gravity. These models can be operated submerged or dry mounted (with a flooded suction). The highly efficient asynchronous motor technology ensures low running costs and a very long life, with at least 50,000 hours running time. These are supplied with a 5 year OASE guarantee.
• Superb OASE product quality and reliability, matched with energy efficiency and high performance.