BioTec ScreenMatic Filters
The OASE BioTec ScreenMatic and BioTec Premium are pond filtration systems incorporating automated cleaning technology. Mechanical screening out of particle solids is tackled by the ScreenMatic screen belt mechanism or the BioTec Premium rotary drum, both of which detect waste build up and perform cleaning cycled when soiled. Filter Sets combine these filters with AquaMax Eco pond pumps and Bitron UV clarifiers. Scroll down the page to view our BioTec ScreenMatic comparison chart.
Biotec 30 Pond Filter

Price

£1,330.00

exc. VAT

Price

£1,596.00

inc. VAT
Choosing the right BioTec ScreenMatic Filter for your pond.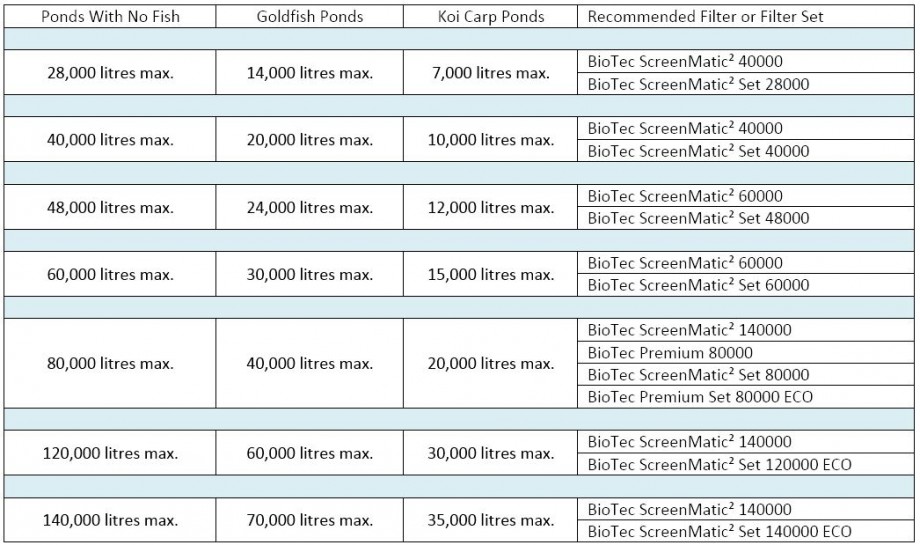 BioTec Replacement Foams